As part of our Meet the OSS Team, we meet Enda Donohoe our HR and Recruitment Officer.
Meet Enda Donohoe, an enthusiastic, hard-working member of our HR & Recruitment team. 
What is your background?
I am from Carnew County Wicklow. I completed my Bachelor's Degree in Human Resource Management at Dublin Institute of Technology (DIT) which was changed to Technological University Dublin (TUD) during my time in the College.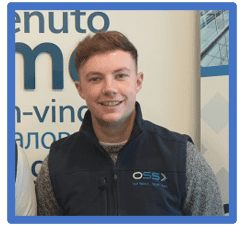 What lead you to pursue a career in Recruitment?
Towards the end of my time in secondary school I knew I wanted to work in HR and Recruitment.  I completed my internship which involved a lot of recruitment also which I thoroughly enjoyed which help to shape my decision to enter the recruitment industry.
What is the biggest lesson you have learned since you joined the recruitment industry?
The biggest lesson that I have learned is that a job application or a CV of a candidate might not always tell you the full story and the best way to get a full grasp of a person is to speak to them face-to-face or over the phone to fully understand. Speaking to a person really allows the candidate to get their full story across to the recruiter which is a major advantage for both recruiter and candidate.
One thing that surprised me about working in recruitment is the man-hours at are involved in finding the perfect candidate. In OSS we pride ourselves on finding the right candidate to suit the client's needs, which I did not realise before entering the recruitment industry how much time and energy is put into getting that perfect candidate to the position.
What's the best advice you can give someone when entering this field?
Go in with lots of enthusiasm and don't be afraid to speak your mind with new ideas as recruitment is not an exact science with one set of rules!
What's good about working for OSS?
The environment in the office is just great, everybody that works in OSS gets on so well! Everybody is willing to help each other out to solve a problem as we are all the one team. It really does help you enjoy work that bit more when you go to work and have the ability to have a bit of a laugh while getting your work done.
What do you do on your downtime outside of work/hobbies?
My main hobby would be GAA, I play both Hurling and Football for my local GAA club Carnew Emmett's. I am also a member of the Wicklow Senior Hurling team. This takes up most of my spare time, whether that is from training, matches, gym sessions, or nutrition. But is all worth it for the love of the game!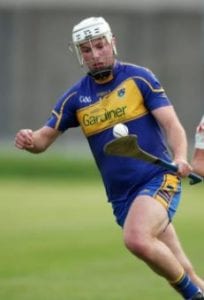 CONTACT ENDA TODAY FOR ANY HR & RECRUITMENT QUERIES
LinkedIn Profile: https://www.linkedin.com/in/enda-donohoe-972a3014b/
Email:  enda@osscompany.ie
#OURPEOPLEYOURTEAM
OSSCOMPANY.IE